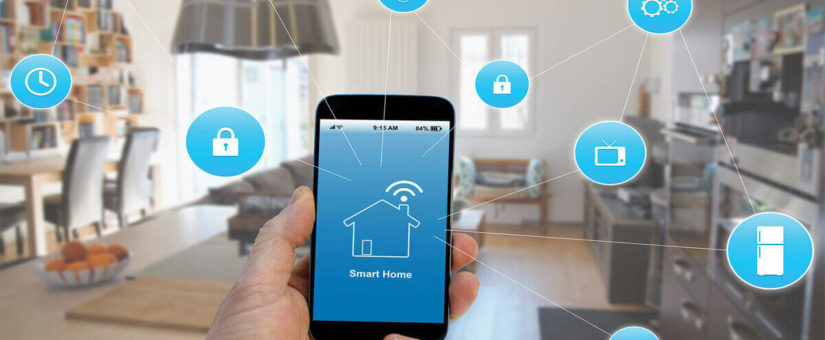 Which Smart Home System do you Feel Most at Home With?
By now we all know someone with a smart home system, maybe it's you yourself, but it could also be that you are looking for more information about this system. It is definitely a good idea to read up on this, as there are quite a few options.
You're eager to get started on your first smarthome purchase, but where do you begin? It's a good idea to read up on the different smarthome platforms. You could buy all kinds of different individual products, all of which you then connect and control through their own app. This probably doesn't sound logical and that's not quite what this system is about. After all, you want the smart devices to be able to communicate through one system. So what do you need? A smart home platform. You can find these systems from cheap solutions to extensive home automation systems that you can build in or program yourself. In this article we look at the 'entry-level' systems that you can get started with without a big budget and almost immediately.
Difference Between Smart Home Protocol and Smart Home Platform
It is natural to think that a smart home protocol and a smart home platform are the same thing. Yet the opposite is true: a protocol ensures in the background that devices can connect with each other. You can think of this system as, say, bluetooth or Wi-Fi, where devices can communicate with each other on the same frequency. You can think of it as a specific language. Examples of this system are Zigbee or Z-Wave. A smart home platform, on the other hand, is an umbrella system, think of Google Home and Google Assistant. This allows you to house different devices and control them from the Google Home app or with your voice through the Google Home speakers,. So a protocol is a system that works in the background, while a platform is the program that allows you to control the smart products yourself.
Unfortunately, there is no single standard when it comes to a smart home platform. That would be easy though, because it would mean that you could connect all the smart devices on the market with the same platform. Instead, you have to choose a smart home platform already when you buy your first smart product. It is good to think about it, because also for the future products you might buy, it is important that you have chosen a platform that fully meets your needs. This way you will soon be able to control your smarthome through one platform.
But Which Platform do you Choose?
Once you've made the choice and decided you want a smart home, a world of possibilities opens up. We've listed the most common ones for you.
Google Home
One of the most well-known smart home platforms is Google. The Google Home app lets you connect and control smart products, and Google Assistant lets you control them with your voice. The advantage of Google is that there is full support in multiple languages. The device can also connect your phone to your television, for example, so you can stream easily. It is also possible to ask follow-up questions to the device, which is not yet possible with, for example, Amazon Alexa.
Amazon Alexa
The difference between Amazon's smarthome system and Google Home is very minimal, both are good and reliable systems. In America, Alexa's voice system is slightly more popular, because there are more possibilities to link products.
Samsung
Samsung does things a little differently, they have created an app: 'SmartThings'. This is where you can link all your compatible Samsung devices. The app allows all these devices to work together, this way you save time and effort.
IFTTT (If This Then That)
This app can be set up in such a way that a certain action results in another action. For example, when you turn on the smart lights, the thermostat should be set to 20 degrees. This way you easily link your smart home devices and automate your home. The only condition is that the devices support IFTTT. When all appropriate devices are connected you can create an applet. This is the command that connects different actions together.
Posted by Gerard Spierenburg
On November 23, 2021