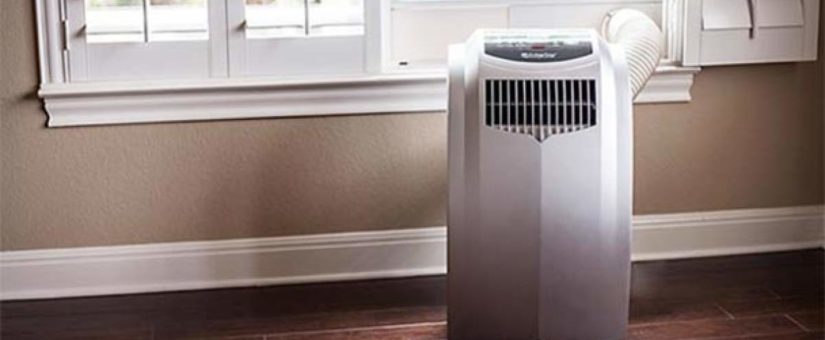 Best-Tested Portable Airconditioners
During hot days, a mobile air conditioner is an ideal solution. Above all, it's practical: it has wheels and is lightweight, making it easy to move to different rooms in your home. For example, you can put it in the living room during the day and in the bedroom in the evening. Even when cooling is no longer necessary, the air conditioning is easy to store. This type of air conditioner is especially suitable for small rooms.
All you have to do is hang the tube out of the window, adjust the temperature and it can be used directly for cooling. A drain hose or pipe is necessary, because an air conditioner without a drain hose or pipe is nothing more than a fan. The more expensive luxury variants could also be set to heat. In that case, a mobile air conditioner is not only useful for hot summer days, but it is also a very nice solution in winter. The disadvantage is that it is relatively high in its energy consumption compared to other types of air conditioners.
There are two different types of mobile air conditioners on the market including the mobile monobloc air conditioner or a mobile-semi-split air conditioner. The monobloc system consists of one part. It is compact in size, but generally makes a lot of noise. A mobile-semi-split system consists of two parts. These are connected to each other with a thin hose. They offer much more cooling than a monobloc system and they are quieter.
How Does A Portable Airconditioner Work?
To understand why a mobile air conditioner without a hose does not work properly, it is useful to know how an air conditioner works at all. Unfortunately, this isn't very easy, so we try to explain it easily:
In the room where the air conditioner is placed the hot air is sucked in (this applies to both types, mobile/monobloc air conditioners and split units). This hot air is then led to a heat exchanger. The heat exchanger contains coolant that extracts the heat from the air, after which the cold air flows out again. Now physics is involved, because the heat has to go somewhere, of course. In the case of a split air conditioner, the evaporated coolant is led to the outdoor unit, where the heat goes outside. In the case of a mobile monoblock air conditioner, the process takes place inside the air conditioner itself, after which the exhaust hose leads the warm air outside.
The Heat Must go Somewhere
Because the heat has to go somewhere, it is necessary to transport it with a hose. Some manufacturers handle this creatively, that the heat is discharged into (ice) water, for example. Unfortunately, in practice the space then hardly gets any cooler, at most a few degrees. On the internet you can even find reviews where the space actually gets warmer. This is because there is an extra device that already creates heat from itself and then the heat air that is extracted does not dissipate properly. Also, the air is not dehumidified, so it remains stuffy in the room. These devices are also referred to as 'air conditioners'.
Best-Tested Airconditioners
Honeywell HL14CES
Depending on the location where you are, the warm days can bring high humidity. With the humidification function of the Honeywell HL-series you make sure you stay cool and dry.
This portable air conditioner is slim and available in two different colors. Throughout the year this will be your friend who will make sure that large spaces such as the living room, basement or office space are cooled or heated up to 700 square feet.
Smoothly rolling wheels, which make the device easy to move;
The air conditioner has a sound of 54dB;
The unit is environmentally friendly thanks to the R410A refrigerant;
A sleep mode is available for the quiet night, this function increases or decreases the temperature at night.
Black+Decker BPACT14WT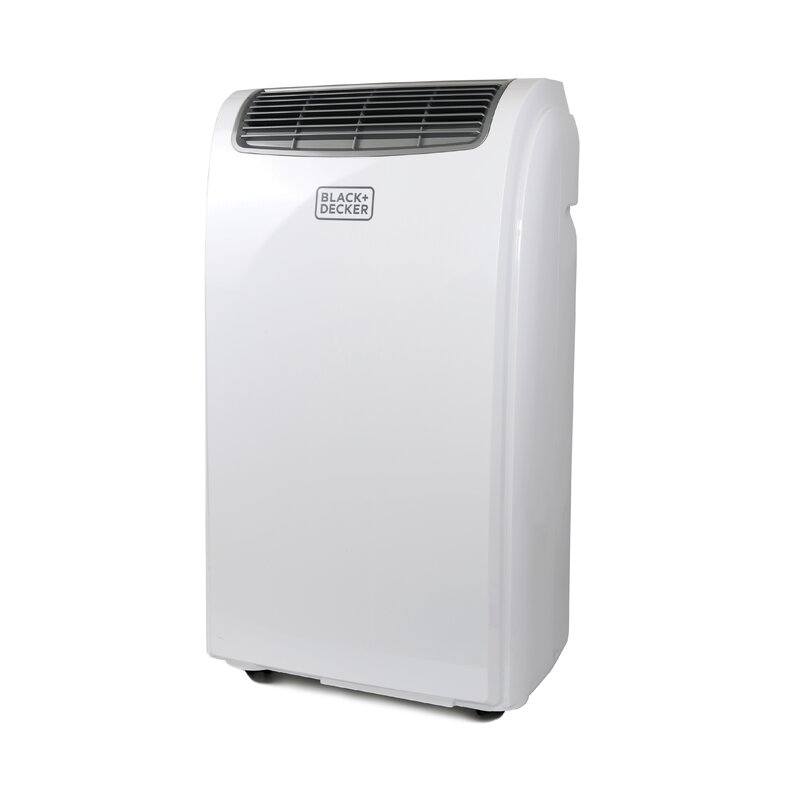 This air conditioner will keep you cool during the whole warm period, both day and night. In the coolest position, the air cools down to 65°F due to the adjustable fan speed. This air conditioner is also great to put in the bedroom because of the available sleep mode, which makes it extra quiet. To clean the filter, slide it out, rinse thoroughly under running water and replace.
Remote control available that lets you easily change the air temperature;
3-in-1 function: the unit combines all your cooling and ventilation needs through a cooling, ventilation and dehumidification mode in one.
Easy to move and simple to install;
It has a cooling capacity of 8,000 BTU/h for areas up to 350 square feet.
LG LP1419IVSM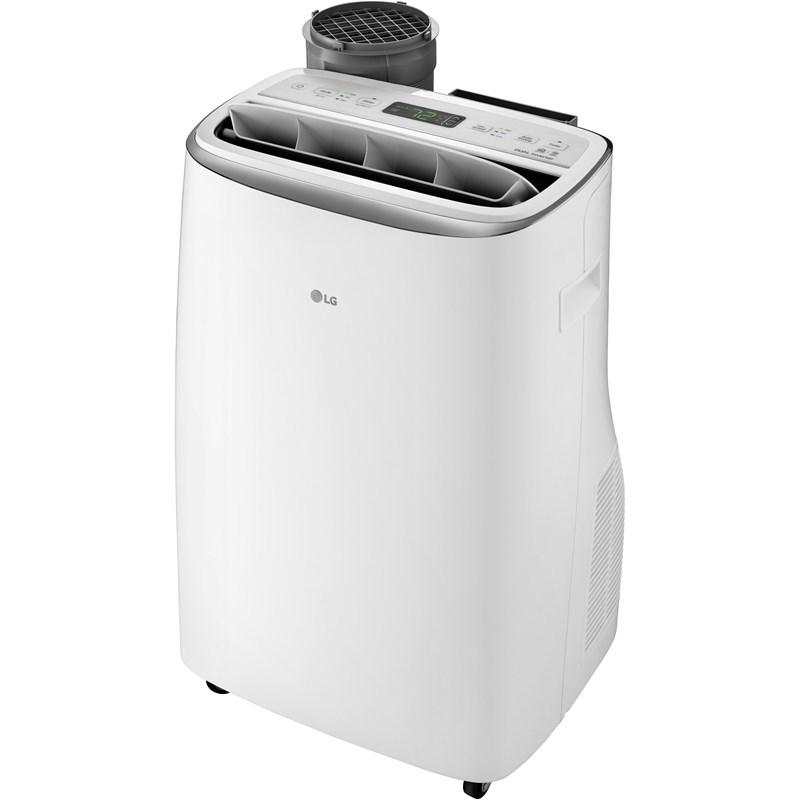 Are you looking for a beautiful design with energy savings of up to 40%? Then this air conditioner might be for you. This is the best air conditioner of our time. The LG portable air conditioners only have a sound of 44dB, which is very quiet and pleasant to use in a room where you are often. The air conditioner is easy to install and saves a lot of closet space when stored.
Sleep mode included;
You can turn off the air conditioner at any time by the built-in timer;
The air conditioner works through Google Assistant and Amazon Alexis, so you can turn it on at any time;
3-in-1 function: cooling, ventilating and dehumidifying.
Frigidaire Gallery FGPC1244T1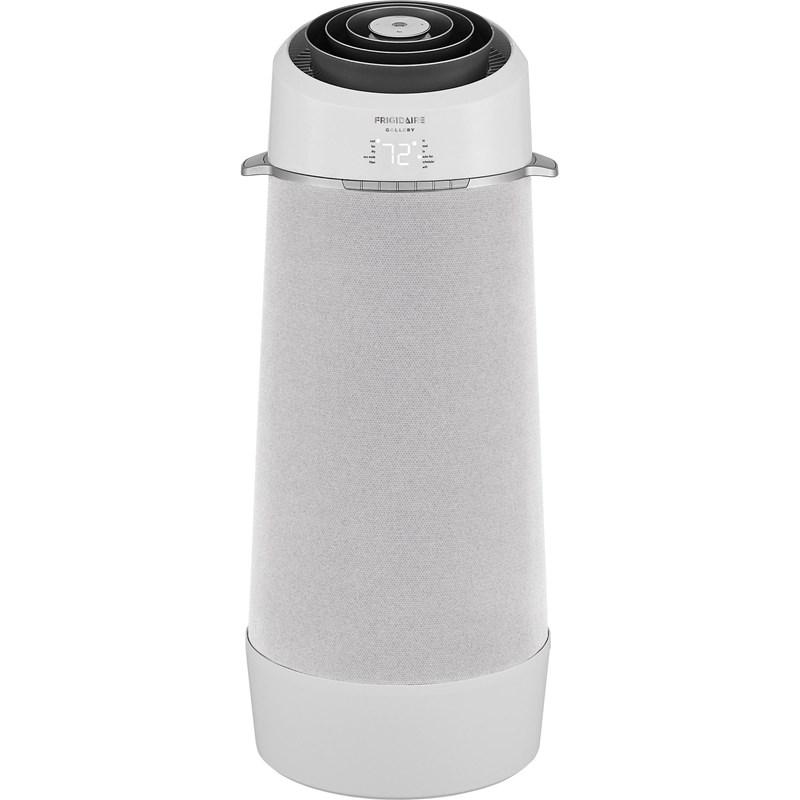 This air conditioner is also one of the best on the market. The performance of this air conditioner is above average. It distinguishes itself from other air conditioners by its oscillating blinds, which is almost unique for portable air conditioners. It is quite a heavy machine, so if you would like to use it in different rooms on different floors, this model might not be the right one for you.
Three different fan speeds and dehumidification mode;
The portable AC has superior circulation capacity, allowing the unit to cool a room faster;
A noise level of 53dB, which is very quiet;
Easy to use.
Best Way to Improve the Performance of a Portable Airconditioner
When you have purchased a mobile air conditioner, you may be a bit disappointed with the result. Of course, a mobile air conditioner does not give the same result as a fixed air conditioner. However, there are a number of things you can take into account for optimal results.
Make a hole in the wall, door or window through which the drain hose fits exactly. This way no hot air can come in anymore. If this is difficult, you could also seal an open window;
If possible, you can insulate the drain hose or place a larger hose over it. The drain hose itself also gives off heat, which prevents it from heating the room;
Invest in a system with more capacity than you strictly need for the space;
Provide enough space around the air conditioner so it has the space to suck in hot air;
Preferably turn it on in the morning before the heat increases;
The room will not be cool within an hour and will therefore be on for a large part of the day. Therefore, look for an air conditioner that doesn't make too much noise;
Regularly check the filters and keep the mobile air conditioner clean.
Posted by Gerard Spierenburg
On December 9, 2020