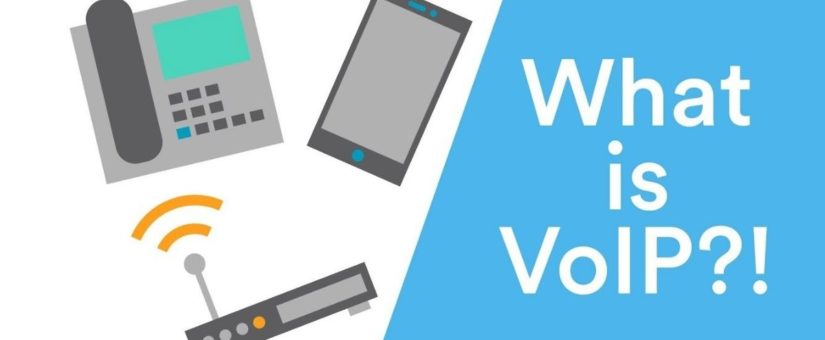 VoIP (Voice over Internet Protocol) Explained
Through all the different stages of evolution in the phone technology industry, consumers have been provided with different options. We started with landline calling and then moved to mobile calling because many people like to be reachable at all times. Now the current trend is to use VoIP. The positive thing about this evolution is that all three options are still being used. We'll talk about the last option here, to give you a good idea of this phone service.
What is VoIP telephony?
Despite the fact that you probably have a phone in your hands every day, you probably don't often dwell on the technology behind it. 20 years ago, we were still calling over a copper wire to landline phones. Later, the cell phone came along with wireless calling. Now, landline telephony is moving to the Internet, also known as VoIP.
VoIP stands for "Voice over Internet Protocol. Other terms often used are 'calling over the internet' and 'internet telephony'. You may also come across the terms cloud telephony and hosted telephony.
With VoIP, voice no longer runs through ISDN or copper wires. With VoIP, the process is different. When you call VoIP, your voice is converted into small data packets. These packets are sent at lightning speed to the person you are calling. There the packets are unpacked and the person hears what you say. This transport is so fast that there is hardly any measurable delay.
Advantages VoIP
There are many advantages of VoIP and calling over the Internet. Surely the biggest advantage is that it is cheaper. But also your monthly expenses are more predictable. This is because you spend a fixed amount per month for your telephony environment and the functionalities.
The other advantages are:
All means of communication come together
With VoIP you can bring all forms of communication together. On your phone, tablet or laptop. Besides calling, you can bring all other means of communication together on one device. Think of fax, voicemail, email and video calling.
You can be reached anywhere
You can always be reached on your fixed number. Especially in a company you always stay connected with your colleagues and partners via a laptop or cell phone.
Telephony via the Internet is future-proof
A final and very important advantage is that it is future-proof. The Internet will continue to exist and telephony providers are focusing entirely on telephony over the Internet. With VoIP, the possibilities also increase when it comes to development of functionalities that allow you to work faster and more efficiently.
Posted by Gerard Spierenburg
On September 16, 2021