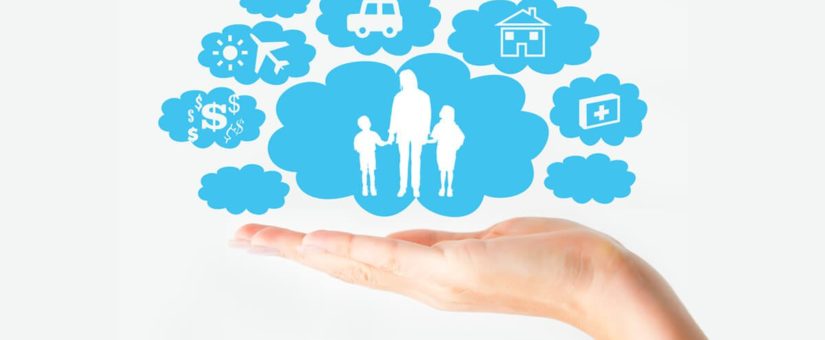 Life Insurance
Life insurance is an excellent way to secure your loved one financially; in the event, your life ends. While no one fancies the idea of death, it is better to prepare during your life, so your loved ones do not face any challenges financially after you are no more.
Just like other policies, life insurance is a policy you sign with an insurance company. In return for premium payments, the policy pays a specified sum to your named beneficiary after your death. The insurance policy covers funeral expenses, medical bills, and the costs of living of those you provided for in life.
You can typically choose a life insurance policy as per your needs. You can determine the amount and the type of policy as well. You have several options in life insurance to select from. However, it would help if you considered several factors before you make a choice. These include the type of policy that suits your needs, the amount you can manage, and, most essentially, how much insurance you should settle for.
When To Purchase Life Insurance
If you are single and not a provider for any family member, you do not need a life insurance policy. As a single person, you can gain a small policy with your employer's help. That should be enough to cover the major burial costs.
However, if you are married and have children, then a life insurance policy is an essential need. This way, you can ensure your family will not suffer financially in the event of your passing away. Even if you choose to remain single but take guardianship of your siblings or other dependents from the family, then too, a life insurance policy is necessary.
What Should Be The Perfect Amount
Your lifestyle and your financial situation majorly influence the amount you need to invest in your life insurance. Being single and childless will not require a considerable sum. The amount your employer will offer will suffice to cover the burial costs.
Nevertheless, if you have a family and, most importantly, children dependent on you, you will need to set aside a more significant sum. It is best to purchase an extensive enough life insurance policy to provide a comfortable life for your dependents, from the interest payout.
It would help if you first calculate your family's cost of living annually and determine how big a policy you should buy. It is also essential to take into account mortgage payments, debts, educational expenses, and so on.
As life progresses, your life insurance requirements will also change. You can make alterations with term policies to make the necessary statistical changes to your purchased policy. You can also include this in your long-term insurance plan.
The Right Insurance For You
After determining the amount, you must next to choose the most suited policy as per your needs. The most common types of life insurance policies are:
Universal Life Insurance
This permanent policy offers lifetime financial coverage. Universal life insurance allows more flexibility; therefore, you can increase or decrease your coverage or premium payments anytime during your life. However, you must prepare to pay higher premium charges because of its lifetime coverage feature.
Term Life Insurance
Term life insurance provides financial coverage only for a certain period, say ten to twenty years. In this insurance policy, your premium payment stays steady for the entire coverage period. However, once you are over the coverage period, policies may offer extensions, usually at higher premium rates. In comparison, term life insurance is less costly than the permanent policy.
Whole Life Insurance
This permanent coverage provides lifetime financial provision. Similar to universal life insurance, Whole Life insurance policies involve higher premium rates. You will find fixed premium rates in this policy and cash value as well. Primarily, this policy serves as a component of savings and accumulation of tax-deference over a period.
In this policy, you can even borrow against or draw out the amount in your life.


Tips
Selecting a beneficiary for your life insurance can be tricky. Consider adding a secondary or contingent beneficiary. Also, update your beneficiaries duly as your life progresses and situations change.
If you ever plan to switch your life insurance policy, you must prepare to take a life insurance medical exam. Only upon clearance will you be able to obtain the policy.
Insurance companies tend to contact you to convince you to switch from a term policy to a whole life policy. You must avoid this situation. If the need arises, it would still be better to switch from an entire life insurance policy to a term life insurance policy.
Why You Need A Policy
Once you establish a career, get married, and build a family, you realize the extent of the responsibilities that rest upon your shoulders. In this event, it is essential to understand how fundamental it is to secure yourself and your dependents with coverage.
Here are the most important reasons why you need a life insurance policy:
If you are the means of your family's livelihood, life insurance will secure a steady income for your dependents when you have gone. This helps your loved ones to get by and sustain their lifestyle standards.
Life insurance also covers your outstanding debts, including credit card payments, mortgage, car loans, etc. Your family will not have to struggle to pay off tens and thousand dollar bills.
In case you are unable to leave behind assets and other inheritance for your dependents, you could leave a life insurance policy, naming them as the beneficiaries. This way, you would secure a solid future for them financially.
Final Thoughts
As energetic and sound individuals, we tend to brush off the necessity of purchasing a life insurance policy. Life is unpredictable, and circumstances can change quite rapidly. Therefore, it is financially a sound plan to buy a life insurance policy more for your family's sake than anything else.
Regardless of the type you choose, a life insurance policy fits within your budget, so there must never be an excuse not to get coverage. In the years that pass, you become relieved of the anxiety of the funds your family will pay for their living costs when you pass away.
Sources:
https://www.payoff.com/life/money/5-important-reasons-why-you-need-life-insurance/ https://www.fidelity.com/life-insurance/life-insurance-planning/what-is-life-insurance https://www.thebalancecareers.com/life-insurance-2386084
Posted by Pingchang Yang
On June 18, 2020