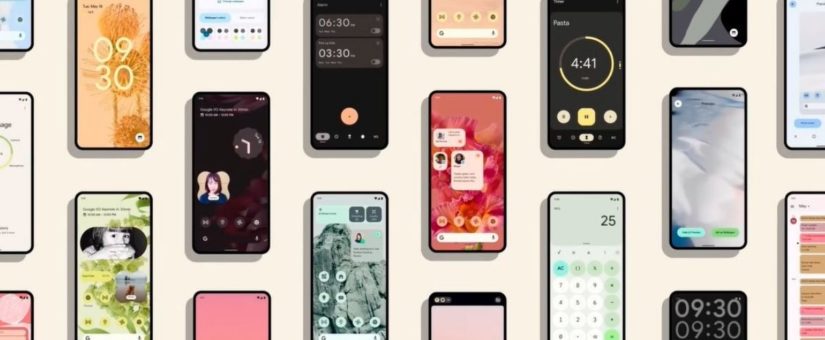 Best smartphones of 2021
In the year 2021, a lot of new top devices will be released again. All smartphones have been tested, using every feature and application possibility – important features here are battery life, a great screen, powerful design and a crisp camera.
1. Samsung Galaxy S21 Ultra
The Galaxy S21 Ultra is not a cheap smartphone, but you also get a lot in return. Are you looking for the best smartphone at the moment? Then you cannot ignore the Samsung Galaxy S21 Ultra. It uses a 6.8-inch QHD+ display with an adaptive refresh rate of 120Hz. This makes it one of the best displays on the market. The battery life of this device is good and it is definitely feasible to do a full day with the battery. If you play a lot of games then you may need to recharge it sooner. Please note that this device does not come with a separate charging pad, so if you do not already have one at home, you will have to purchase one yourself.
The 108MP camera of the Galaxy S21 Ultra is by far the best feature of this powerful smartphone. Just like its predecessor, it allows you to zoom digitally up to 100x, only the quality of the S21 Ultra is a lot better. The two additional zoom cameras certainly contribute to this.


✅ Great zoom camera
✅ Impressive design
✅ Magnificent display
❌ Very pricey
❌ No microSD card slot
❌ No charging pad included
Verdict: Because of its price and size, the Samsung Galaxy S21 Ultra is not for everyone, but it is and will remain the best smartphone you can buy right now.
2. OnePlus 8 Pro
During testing, it was quickly revealed that the brand is firmly on Apple and Samsung's heels. With its 6.78-inch screen and 120Hz refresh rate, it leaves a stronger impression than an iPhone. Not only does it make a game look better, but scrolling on the Internet looks smoother. If you need your smartphone all day, the OnePlus' battery will meet your needs. The addition of wireless charging is very welcome and even achieves the highest wireless charging speed to date. In terms of cameras, the OnePlus was always behind, but they have now caught up. The quad camera on the back of the phone provides nice 48MP photos and a 3x optical zoom along with a 30x digital zoom. It is not. The best camera phone on the market, but it is one of the best cameras on an Android phone in this price range.


✅ Beautiful display
✅ Very powerful
✅ Fast (wireless) charging
❌ Most expensive OnePlus so far
❌ Less storage
Verdict: It's amazing that the OnePlus has boxed itself up in such a short time and is now comparable to the big boys. Despite being on the big side and having good cameras, it is not yet on par with Apple and Samsung.
3. iPhone 12/iPhone 12 Mini
The iPhone 12 is similar to the iPhone 11 in many ways, but it introduces 5G, combined with an OLED screen, more durable build quality and more processing power. It appeared last year along with the iPhone Mini, which has pretty much the same features, but in a smaller variant with 5.4-inch display.
The iPhone 12 Pro and iPhone 12 Pro Max are even slightly better, but because of the price, they are also less attractive to many.
The upgrade to OLED has ensured that the device has an excellent screen. It sits at similar heights that of the more expensive models, although it still only has a 60Hz screen. The iPhone 12's battery life is better than its predecessor, but it still can't compete with many Android smartphones. You do have the option to charge it wirelessly. The dual camera (12MP main camera and 12MP wide-angle camera) on the iPhone 12 performs well, even in low light, but it's not much better than the iPhone 11's camera. It does have a nice extra option: Night Mode with both sensors.


✅ Colorful OLED display
✅ Future-proof with 5G
❌ Cameras are not much improved from last year
❌ Moderate battery life
Verdict: It's not the most powerful device on the market, but it strikes a good balance between price and features. It features an industry-leading chipset and is equipped with 5G.
4. Samsung Galaxy S21
When you are looking for a good smartphone and do not want to pay a high price for it, the Samsung Galaxy S21 is a good choice. There are a few things to say about the screen. Samsung has exchanged the QHD+ resolution for FHD+, but to be honest, that difference is negligible. The screen is still pleasant to look at, especially in combination with the adaptive refresh rate of 120Hz. Even with some more intense use, the battery lasts a full day on one charge with a 4,000mAh battery. Depending on usage, it can even last from 1.5 to 2 days. The camera specs have remained about the same as its predecessors, this is because the same hardware is used. In terms of software, there have been some improvements, but they don't make the big difference. The cameras perform well, but for the best you should be with the Samsung Galaxy S21 Ultra.


✅ Good, multifunctional camera
✅ Cheaper than the S20
❌ No microSD card possible
❌ No charging cradle included
Verdict: The Samsung Galaxy S21 is a good, strong smartphone with a good value for money. The design has had a refresh and it is a lot cheaper than the S21 Ultra. If you already have the Samsung Galaxy S20, we do not recommend purchasing the S21, as the upgrades are otherwise negligible. If you do like having a slightly larger screen, the Galaxy S21 Plus is a slightly more expensive, but good alternative.
5. iPhone 12 Pro/iPhone 12 Pro Max
The iPhone 12 Pro is pretty much the same as the iPhone 12. That combined with the higher price is the reason it is lower on this list. It is a powerful smartphone though. The iPhone 12 Pro Max does have a few extras that make it the best choice when money is no object, and you are willing to have a big phone. It has more cameras and storage. The screen of the iPhone 12 Pro has a beautiful 6.1-inch OLED display. It is one of the best out there, although not much better than the iPhone 11, and it has a refresh rate of only 60Hz. The battery life is acceptable, but not great. It will need to be charged daily and you have to do it without a charging pad. Wireless charging, on the other hand, is possible through MagSafe tech. The camera has a main, wide-angle and telephoto camera of 12MP and a LiDAR scanner, this gives the device a versatile camera setup. It also takes better photos with less light.


✅ Available in many colors
✅ Bright, vivid screen
❌ No microSD card possible
❌ No charging pad in the box
Verdict: The iPhone 12 Pro isn't a huge upgrade over its predecessor or the standard iPhone 12, but it's still one of the very best iPhones. If you don't want to spend a lot of money on it and still want one of the better models, it's best to buy the standard version.
6. Oppo Find X2 Pro
With this device, you'll find a top-notch display, processor, camera and more to justify the high price. The battery isn't fantastic, but the Oppo Find X2 Pro does belong in the ranks of best phones. The 6.7-inch screen on this phone is the very best on the market right now. The resolution is great and it is a joy to look at. The battery could have been better, with average usage you can basically get by for a full day, but when you are a frequent user it can still fall short. In terms of camera you're in the right place with the latest Oppo, the specs make it one of the very best camera phones you can buy right now. Especially the 60x zoom is very impressive.
✅ Beautiful screen
✅ Fits comfortably in the hand
❌ High price
❌ Mediocre battery
Verdict: It's not Oppo's cheapest smartphone, but it's a top-notch phone that's eager to compete with the big brands like Apple, Samsung and OnePlus.
Posted by Jake Austwick
On August 31, 2021