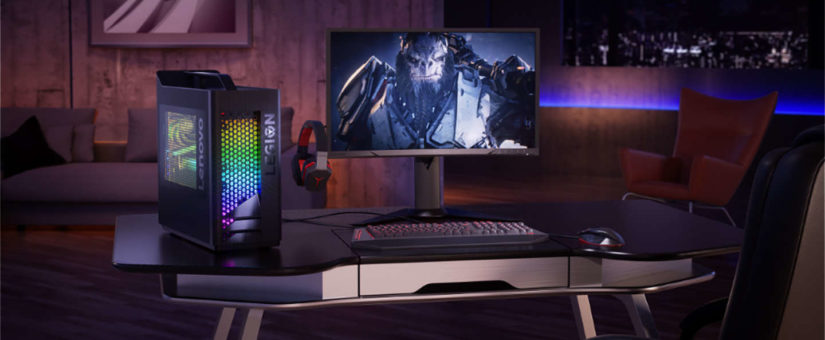 Best Laptop for Gaming
If you want an immersive yet portable gaming experience, you ought to invest in a gaming laptop. Gaming laptops are much faster, have an advanced processor, and efficiently uses the battery. Its main qualities include powerful audio, top-notch graphics, gorgeous display, and amazing speed. Engineers design a gaming laptop so users can enjoy the gaming experience to its fullest.
Gaming laptops are great for true gamers with a mobile lifestyle. It is a great option to save space rather than setting up a gaming desktop. With so many laptops to choose from, it is harder to choose a perfect one.  Here are some of the best gaming laptops to help you pick the right one.
In this article we explain why you should choose a game laptop.
Asus Zephyrus G14
Screen- 14-Inch FHD
RAM – Up to 32GB
Graphics- Nvidia GeForce GTX 2060
CPU – AMD Ryzen 7 4800HS
This is the beast in the realm of gaming laptops. The AMD Ryzen 4000 processors deliver an incredible performance. The Nvidia RTX 2060 graphics card gives astounding and sharp graphics. The battery power runs all day and charges quickly too. Moreover, this laptop is lightweight and ultra-thin. So it is very portable and has a super sleek design. The best part is that it is quite affordable as compared to the normal prices. The Asus Zephyrus G14 isn't perfect. It lacks a webcam and a Thunderbolt 3 port. However, the other features aren't lesser in any way. Everything this laptop has provides a wonderful gaming experience. Plus, the price is also reasonable considering its impressive features.
Pros
Long-lasting battery
Thin and light
Excellent performance
Cons
Doesn't have a webcam
The fans of the laptop can be noisy
Alienware Area 51-m
Screen- 17.3-inch FHD
RAM – 16GB- 64GB
Graphics- Nvidia GeForce GTX 2060-2080
CPU – Intel Core i7-9700 – I9-9900
As interesting as the name is, the design is very intriguing too. Alienware Area-51 m has an attractive, quirky white chassis. Not only is this laptop known for its looks, but it also has the most powerful processors in the market. Also, there are several ports on this laptop – it has the highest number of ports we have seen on any laptop. So you have the added benefit of connecting as many devices as you like. The soft keys of the keyboard are a bonus in this laptop. Not only is the keyboard comfortable, but the keys aren't loud and clicky. You can pull an all-nighter on this laptop without waking up your roommate.
However, it isn't one of the most portable gaming laptops. It weighs 8.54 pounds and is 1.7 inches thick. Nonetheless, it is still lighter and thinner than competing models in the market. This is one of the most expensive laptops on our list. The desktop-class hardware, sophisticated design, and comfy keyboard make it worth its price.
Pros
Highly aesthetic color and design
Very powerful processor


Cons
The fans are loud
Gets hot
Very pricy
MSI GS65 Stealth
Screen- 15.6-Inch FHD
RAM – 16GM-32GB
Graphics- Nvidia GeForce GTX 1060- Nvidia GeForce GTX 1070
CPU – Intel Core i7
With MSIGS65, you can play the best computer games, discreetly. It is perfect for gamers who are always on the go because of the model's lightweight and accessible design. It is only 0.69 inches thick and has impressive internals such as Nvidia GTX 10 series and Intel Coffee Lake processors. Unlike other gaming laptops, it doesn't have stark angles or flashy LEDs. Rather, it features a sleek and all-black body with subtle gold accents. If you are after gaming laptops with unique aesthetics, this can be your pick. The design and performance are very similar to Asus Zephyrus but are comparatively cheaper. Nonetheless, it is still pricey and has amazing gaming features. The battery life isn't bad but is less than similar counterparts are. Also, the underside of the laptop can heat up, but this is a problem with most models.
Pros
Subtle and beautiful design
Excellent speed and performance
Cons
Razer Blade
Screen- 15.6-inch FHD
RAM –16GB
Graphics- Nvidia GeForce GTX 1060- Nvidia GeForce GTX 2080 Max-Q
CPU – Intel Corei7 8750H- Intel Core i7-9750H
Razer Blade is among the top gaming laptop manufacturers. Not only does it have amazing features, but it also showcases an elegant design. The all-black uni-body aluminum case and the angular shaped body make it look quite sophisticated. The funky green spiraled icon gives cool vibes. If you thought that the 2018 model was the best gaming laptop, wait till you see this one. This 2019 Razer model boasts a stunning display and powerful components. With such a sleek laptop, you wouldn't expect such a powerful processor and superb battery life. But all these premium features do come at a high price. You must have some clue that this gaming laptop is the priciest on our list. But the price is worth it if the performance and style are equally important to you.
Pros
Very sleek and stylish design
Very powerful
Cons
Lenovo LEGION Y740
Screen- 15.6-inch FHD
RAM – 16GB- 32GB
Graphics- Nvidia G-Sync 144 Hz
CPU – Intel Core i7-8750H
This gaming laptop is one of the most stylish ones on our list. The laptop comes in a beautifully wrapped chassis that has a nice matte effect. This has some amazing features that make it one of the best gaming laptops. With a very high refresh rate and Nvidia Turing graphics, this is truly an impressive gaming laptop. Moreover, the processor is very powerful. Thermal cooling is very effective and doesn't let the laptop heat up for long hours. There are a few shortcomings of this model by Lenovo. The placement of the webcam on the bottom of the screen doesn't seem right. You won't get a proper viewing angle. The speakers are pretty decent but lack the bass response settings. However, the laptop isn't short of any features necessary for a nice gaming experience. The looks are stylish. This laptop combines gaming features with the looks of a professional laptop, so you get the best of both worlds.
Pros
Powerful internal components
Amazing graphic quality
Cons
Keyboard arrangement looks a little flimsy
Less battery life
Posted by Jake Austwick
On June 12, 2020