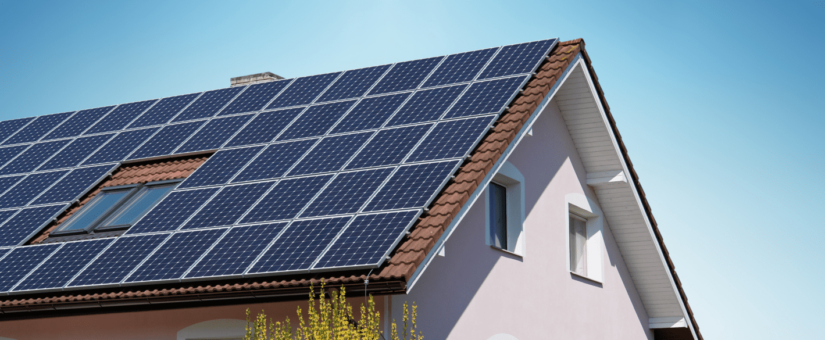 Generate Your own Power With Solar Panels
Solar panels are sustainable: they convert solar energy into electricity. The sun doesn't have to shine brightly: even on a cloudy day, your panels provide electricity. They are environmentally friendly and profitable. With solar panels on your roof you generate your own sustainable electricity.
Sponsored ads:
With solar panels you are your own energy supplier. Who doesn't want that?
What Is Solar Energy and How Do Solar Panels Work?
The energy provided by solar panels comes from the light of the sun. Our sun is a natural nuclear reactor. It releases photons, which are tiny packets of energy, which travel the distance from the sun to Earth in about 8,5 minutes. Every hour, enough photons impact our planet to generate enough solar energy to theoretically satisfy global energy needs for an entire year¹. The amount of energy that reaches the earth is about 9000 times more than the consumption of all people put together.
The Construction and Operation of Solar Panels
A solar panel is a fairly simple product. A solar panel consists of a number of layers, each of which has its own function: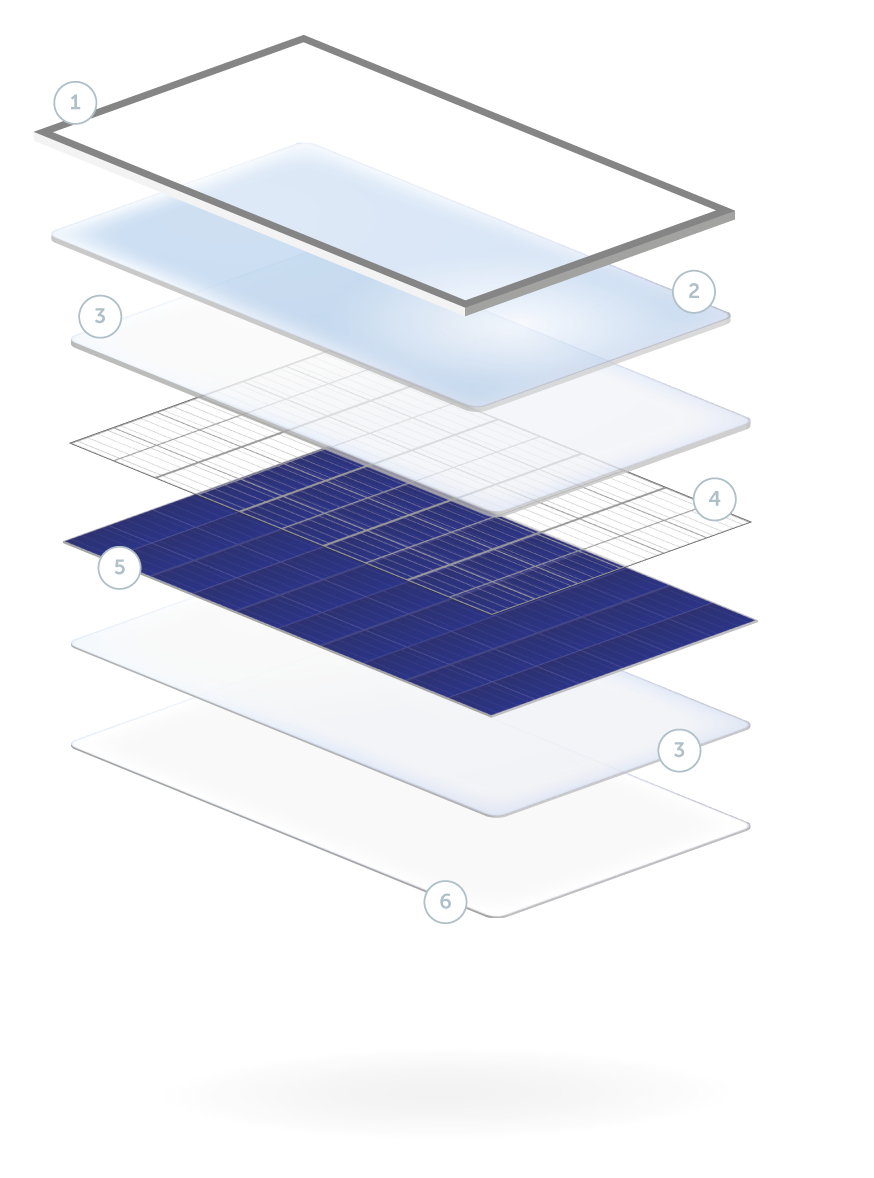 An aluminium frame, that ensures that all layers are held together tightly. The frame also makes it easier to attach the solar panels to a roof.
The top of a solar panel consists of safety glass. This plate protects against weather influences, such as hail and snow, and against high temperatures.
Directly above the solar cells there is a plastic layer which ensures that the solar cells remain dry.
Thin silver lines run on each solar cell. These lines are called fingers and bus bars. They transport the direct current generated in the solar cells to the attachment point with the rest of the system.
This is the plate that converts luminous flux into direct current.
The back plate made of plastic or glass provides a neat and solid finish to the back of the solar panel. This plate protects the solar cells against high temperatures and moisture and insulates the panels, which enhances their performance and safety.
How Do Solar Cells Work?
Solar cells convert sunlight into direct current. To understand how they do this you need some knowledge about how electrons work. Electrons are negatively charged elementary particles, which can either be stuck in an atom, or move freely. By adding a small amount of other elements to the silicon, one layer has too many electrons, while the other layer has too few. The electrons want to move from the layer with the surplus to the layer with the shortage, but do not have enough energy to dislodge completely. When sunlight falls on the panel, the energy from the light is absorbed by the excess electrons, causing them to become free. These free electrons then flow rapidly to the silicon layer with a shortage of electrons. Via electronic conductors, the electrons then find their way to the inverter in the form of direct current.
The Power of Solar Panels
The lifespan of solar panels today is at least 25 years. Of course you want your solar panels to function properly during this time. Because there are no moving parts in solar panels, they are low-maintenance and almost never break down. The solar panels' ability to generate energy does, however, decrease slightly over the lifetime of the panels. Good quality solar panels have a power guarantee from the manufacturer. This power guarantee means that after 25 years the panels will still have at least 80% of their original power.
What Does a Solar Inverter Do?
The inverter converts the generated energy from solar panels into usable power. Solar panels convert sunlight into direct current (DC). However, we cannot use direct current, because all electronic devices in our household use alternating current (AC). The inverter converts direct current into alternating current, after which the electricity can be used by the household appliances or fed back into the grid. This gives the inverter an indispensable function.
Which Inverter Do I Need?
If you purchase solar panels, you will always need an inverter. Numerous different inverters are available. Which inverter you need depends on the power of your solar panels. The capacity of the inverter is tuned to this. It is important that the yield of your solar panels does not exceed the power of your inverter. Also take into account the direction and angle of inclination of the solar panels and any shadow the solar panels may catch. After all, this always affects the yield of the solar panels, so a smaller inverter may also be sufficient. In principle, the inverter is a maximum of 20% smaller and a maximum of 10% larger than the power of your solar panels, but it is always wise to get advice on this from a solar panel specialist. In addition, take into account the amount of decibel that the inverter produces in terms of noise, especially when the inverter hangs close to a living room or bedroom, for example.
How Many Solar Panels Does it Take to Power a House?
Depending on what direction your house is situated – north/south or east/west, you will have more or less sunshine available to you to convert into solar power. The other primary factor is how much shade your home receives. Such a house generally needs about 16 panels to completely cover electrical power needs. If you are looking to heat water for the average family of four, two solar thermal panels would be needed. In general, for the average home (and 16 panels), it takes about six to eight years to pay back the cost of installation. In addition, some power companies allow you to contract to sell excess power to be fed back into the general grid, saving you even more money over time².
Solar Energy Pros And Cons
When it comes to solar energy pros and cons, we've already heard a lot: it's too expensive or it doesn't work. Nevertheless, more and more solar energy systems are being installed on homes and businesses. Here we present the pros and cons of solar energy³.
Pros
Solar energy is a proven technology;
Solar energy works in many different climates;
Solar energy is becoming more and more affordable;
Solar energy is good for the whole grid;
Solar panels have a long lifespan;
Solar panels can increase the value of your home.
Cons
Solar doesn't work at night;
Solar panels are not beautiful;
You can't install a home solar system yourself;
Not all roofs are right for solar;
Not all solar panels are high quality.
Wrapping Up
We think it's the right way to generate energy. It is very durable and does not harm anything or anyone. The possibility of generating more of this is being made more and more attractive to many parties.
Sponsored ads:
¹https://us.sunpower.com/what-solar-energy-and-how-do-solar-panels-work ²https://www.networx.com/article/how-many-solar-panels-does-it-take-to-po ³https://us.sunpower.com/solar-energy-pros-and-cons
Posted by Jake Austwick
On June 5, 2020