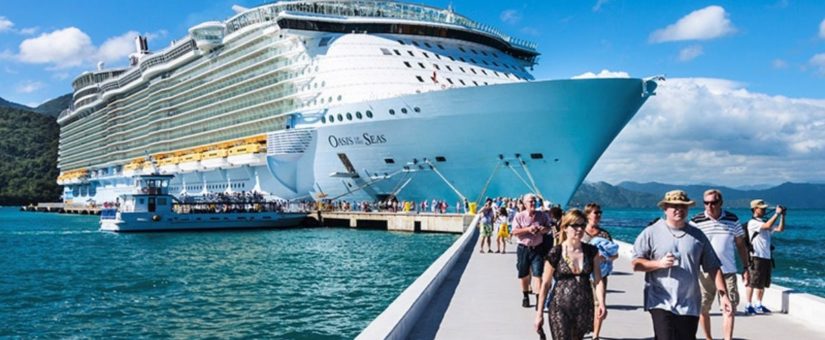 Why You Should Book a Cruise Today
We can name few things better than moving from hotspot to hotspot by luxury cruise ship. When you plan your own vacation, it all comes down to you: you have to book a flight, find a hotel, and plan itineraries for what you want to do. The biggest advantage with a cruise is that everything is arranged for you. On a cruise you sleep in the same bed every day, but every morning when you open the curtains you have a different view. There are countless activities on board day and night, so you won't be bored for a moment. There are also several restaurants on the ship where you can eat delicious food that takes every lifestyle into account.
Time flies when you are on vacation, therefore you obviously don't want to lose a second. Thus, a cruise can be a good way to make the most of your time. Especially when you want to visit multiple destinations, it is a good way to do this by cruise ship.
From City to City
You wake up in a different city every day, without having to pack your bags over and over again. The nice thing about a cruise is that you visit more than one place. Especially if you want to do the cruise in Europe you will see a lot of nice cities, from picturesque towns to busy metropolises. The best cruise destinations are determined by several factors such as your personal interest, your age and the travel company. But also whether you are single or married and whether it is your first or perhaps sixth time on a cruise. Despite all personal preferences, the most popular cruise area remains the Mediterranean area.
Little Time, What do You Choose?
A difficult choice to make when thinking about which cities to see. First, it's important to ask yourself how many days you want to take for the cruise. Once you have that figured out you need to list what area you would like to see: Europe, Canada or will it be the Caribbean? Based on the outcome you can start determining which cities fit into this.
The length of a cruise varies enormously. There are cruises of 5 days, but also cruises of 28 days – or even of half a year if you choose to sail around the world. In the latter case, you don't have to worry about having to choose, because in this case the ship passes by just about every possible destination. This is especially popular with the retired among us, and rightly so! If you are not yet retired and do not have six months to spare either: most choose a cruise to the Mediterranean. The most popular destination here is Italy. If you prefer to stay closer to home, the Caribbean is a must-see destination.
Not a Moment to be Bored
Thanks to the many activities available on the ship, you don't have to spend a moment wondering what to do. Rather, you'll be stressed about the choice because of the wide range of activities on offer. There is something for everyone: you can relax in the sun, work out, swim, play tennis or mini golf. But you can also go to the cinema, take dancing lessons, enjoy a massage or try your luck at the casino. For families, a cruise is also suitable because of all the activities you can participate in. There are also cruises that offer special family activities. Young and old will have 100% fun here.
When you go on a cruise with children, one trip is not the other. Ship A, for example, has a lot to offer children in the area of activities such as laser gaming, go-karting, bumper cars or escaperooms, while ship B has a crafts club. So think carefully in advance about what you and your family want.
All Advantages at a Glance
You don't have to arrange anything
As an ultimate vacation should be, you don't have to think about chores. You can enjoy everything the cruise has to offer all day long, without having to think about doing the shopping and cooking. So you can make the most of your free time.
There are many activities on board
For young and old, there is a tremendous amount to do, so you won't be bored for a moment. If you are on vacation with the family, there is even a possibility for the youngest to be entertained. This way you also have your hands free when you want to do sports or relax in the sauna.
Everything is included
The price you pay is generally all-inclusive. On some cruises you pay for your drinks separately, so make sure you know what you're booking so there are no surprises afterwards. Purchases in the stores are, of course, at your own expense.
You see more than a regular vacation
It is much more than one destination. Depending on the type of cruise, you see different things. On a cruise along the Caribbean, you will undoubtedly encounter beautiful white beaches, while the picturesque towns on a cruise on the Mediterranean will amaze you.
You don't have to constantly repack your suitcase
Of course, it's a good idea to pack clothes for every weather forecast; there's nothing more treacherous than the weather.
You'll return home healthier than ever
Most cruises play well into the health needs of its passengers. For example, on most ships you have a decent gym, swimming pools, you can use the wellness areas and you have access to healthy food from the best chefs.
Posted by Stephanie Johnson
On June 29, 2021