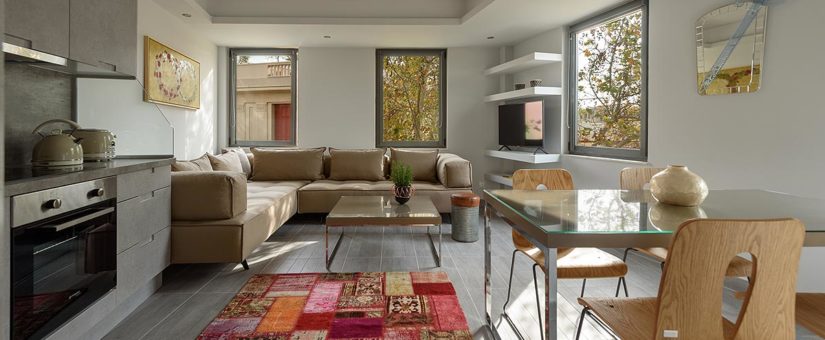 Senior Living: Everything You Need To Know About It
If you have an elderly at home who needs taken care of, you should consider the options of senior living. Senior living does not define a specific type of setting; instead, it is an umbrella term that could mean a lot of different types of senior living facilities, features, etc. The main idea is to provide your loved one with a place where they can live peacefully. Once you know what senior living can and cannot provide, the decision to pick one for your loved one will be much easier. So, read on and find out everything about senior living to make an informed decision.
Why Senior Living Exists
In today's era, no one's life is easy. Most of us have to work 9 hours a day and do our chores by ourselves. Not all of us can afford a maid or a helping hand. In this tough time, taking care of an elder is quite difficult. After crossing the age of 60, some elders require the same attention as a newborn does. You have to take care of every need of your senior family member. Due to busy lifestyles, people fear they will end up ignoring their elders and their needs. Thus, the idea of senior living makes sense. Here are some details of why you should consider senior living for your loved one.
Medical and Physical needs
Your senior family member possibly will require some help with physical activities like shopping, cooking, cleaning, bathing, eating, and walking. Medical help is more important than physical because elders usually have one or more chronic conditions that require someone to be with them at all times. These health conditions include stroke, diabetes, heart attack, or Alzheimer's.
Accessibility and Location
Seniors aren't entirely dependent when they are retiring, but situations can change. When you are in your 60s, a pharmacy, which is 1km away from your house, will feel like miles away. So consider the distance of the assisted or senior living facility from places like shopping malls, grocery markets, etc. Some seniors almost quit driving too, and they cannot drive far away. Before shifting to senior living, seek for a place where you can easily approach essential items shop.
Home maintenance
Not all elders live with their children, and when they are away for work, senior members live alone. Maintaining a house can cost seniors a lot of money, and they have to go through a hassle. Seniors with health issues will find it harder to manage housework or cleaning their yard. To avoid all this and health risks, it is better to send them to a senior living facility.
Socializing and Emotional desires
Different age groups have different gatherings and ways of networking. You might not stay close to your loved one, and they cannot even ask their neighbors to join them every day for a cup of tea. They may also lose their strength to travel by means of public transport to catch up with friends or make new friends. To help them avoid isolation, it would be better to prefer senior living. At the facility, they will find some people of their age, and the best part is that the seniors already living there will welcome them.


Financial Requirements
After retirement, senior citizens usually do not have any ongoing source of income. They have to manage everything within the savings they have accumulated all their life. In other words, senior living should be affordable for a senior. In most cases, these facilities prove to be more affordable than living in a traditional home or condo.
Why people choose Senior Living for their Elders?
We all deserve physical and mental well-being when we are past retirement. It is hard to separate from our loved ones and we cannot leave them alone at home. There is a chance that your senior family member will slip on the floor badly when no one is at home. The reason most of us choose senior living for our elders and for ourselves is that we wish for a safe and healthy lifestyle. Here are the benefits that every senior is supposed to enjoy in a senior living facility.
More social interaction
Intellectual encouragement
Fitness and physical activities for seniors
Chef-prepared, nutritious meals
Professional attention
Is Senior Living Safe for Elders?
Senior living is a safe choice because professional caretakers run and manage them. If you have any doubts, we would advise you to investigate properly before paying them or shifting. Moreover, if you have concerns about the safety of your loved one, the following are the safety benefits every senior living offers.
Senior living minimizes the risk of falls
The research from CDC (Centers for Disease Control and Prevention) claims that seniors at the age of 85 or above fall on the floor, which can cause them to have nonfatal and fatal injuries. The designing of senior living includes hallway hand railings, raised toilets, flat thresholds, and mobility with ramp. Seniors can grab these bars while walking or standing.
Security is always available
Older family members are common targets for scams, robbery, and break-ins. All senior living communities are in connection with security companies to keep everyone safe, and they also have alarm systems to maintain peace.
On-call staff for medical emergencies
The rooms in senior living have medical alarm systems to alert staff members in case of injuries, falls, or any other emergency. So, your loved one does not have to look for help or wait for hours for someone to discover them on the floor.
Conclusion
We all wish to live with our families and loved ones, but that's not possible for everyone. However, if you choose the right senior living for your loved one, you will have peace of mind that you have made the right decision. Once you pick the right one, you won't have any guilt in your heart. Instead, you will be happy that you chose a better, safer, and more peaceful place for your loved one.
Posted by Stephanie Johnson
On July 12, 2020