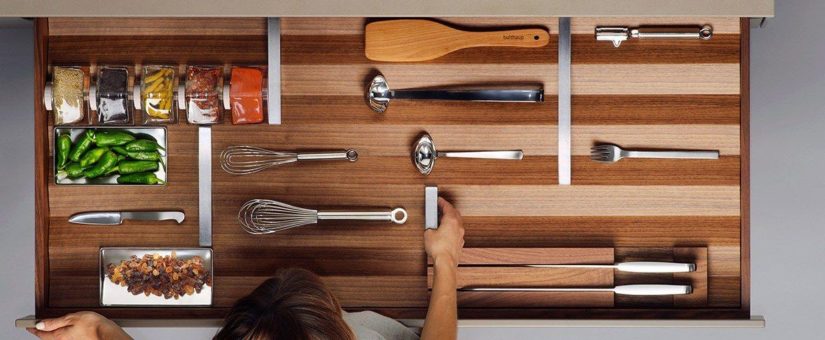 Kitchen Gadgets We Should All Have
New kitchen gadgets are fun to use. You can never have enough of them. If you have ten of them in the kitchen, you want one more because it looks cool and does something so uniquely that it has to be on your kitchen counter. If you are looking into buying a new gadget, make sure that it is useful in addition to being a great looking appliance.
And while you are on the hunt, let us recommend you a few that will not only look great on your kitchen counter, but also make your job much easier. With these kitchen gadgets, cooking will never be the same again.
Fruit Keg Tapping Kit 
You must love seasonal fruits and juices. Juicer machines are great at what they do, but it's the cleaning part afterward that makes many people hate them. Fruit keg tapping kit is a fantastic kitchen gadget; you can have juice straight from the fruit. Tapping kit is easy-to-use; all you need to do is slice off the bottom area of fruit, e.g., a melon, and this will create a support area underneath to empty it out.
Through a fruit keg tapping kit, you save yourself from creating a mess in the kitchen. Your kitchen will remain clean, and you won't have to clean the juicer machine or use any extra dishes.
Electric Breakfast Sandwich Maker
There are several television commercials about sandwich makers; they guarantee to make your sandwich in less than five minutes. An electric breakfast sandwich maker can make you a delicious and crispy sandwich without much effort. You don't have to keep on standing in front of your stove, tossing and turning the toasts. Working with a sandwich maker is easy.
First, you have to place a slice of bread on the machine and fill it with your favorite stuff, like chicken and coleslaw. When you finish placing the bread and filling you want, place your sandwich in the maker and wait for at least 5 minutes. While your sandwich is getting ready, you can prepare a hot cup of coffee or some other drink.

Butter Spreader Knife 
While butter tastes great on toasts and pancakes, taking out a small layer of butter from a cube is not all that delicious or fun. Blaming the spoon, butter knife or the butter itself will not make things any easier. To ease this task, you can always use a butter spreader knife. This stainlesssteel knife is free from contaminants and impurities. Its design tells you that the manufacturers have kept your safety in mind while making it.
Pyramid Cheese Grater 
The size of the pyramid cheese grater is small with fine and sharp blade panels. Due to these blades, this grater is ideal for grating chocolate, cheese, and making a salad. The soft grip handler provides a secure grip while you are grating.
Without a doubt, this grater makes your kitchen chores much easier. It is also stylish and eye-catching because of the pyramid shape.
Oven Mitts
Traditionally, the designs of oven mitts are for your protection from heat. You can hold and take your dishes out of the oven securely and safely because they can resist high temperatures. Some of us still prefer a towel or a piece of cloth to take a pan out from the oven. These oven mitts are perfect for the food industry and professional chefs because they are protective and look great too.
Muffin Top Baking Cups 
When making cupcakes and muffins, it is important to have the right appliances for the job. As we know, it can be difficult to shape the cupcakes and muffins, and greasing can also be a problem. This is where baking cups can come in handy. They are also known as muffin cups and used for lining muffin and cupcake tins.
Typically they are for single-use because they are made of pleated wax or pleated foil. However, if you wish to have a material that you can use more than once, then silicone muffin top baking cups would be great.
Pressure Cooker
Pressure cookers have found their way into many homes. People are living fast lives these days, so they don't have a lot of time for cooking. A pressure cooker can reduce the cooking time significantly. Many people still use slow cookers instead because they find this standard way of cooking to be more efficient. However, now you can find a pressure cooker that comes with tons of options, such as pressure, slow, rice, yogurt maker, and steamer. While it prepares your foods faster, you will have to learn to use a pressure cooker before you can benefit from it as intended.
Lemondrop Citrus Juicer 
If you're in search of a gadget that can get every drop of juice out of lemon or other citrus fruits, look no further, as the lemon drop citrus juicer is what you need. When the juice is not for use, you can easily store the gadget in the fridge. The best part is that you will quickly learn how to use this tool. Additionally, straining seeds and pulp is no big deal with it.
Conclusion
Kitchen appliances can be extremely enticing because of the way they look and functions they perform. However, you must never compromise on the value you are getting for the money you are spending no matter how cool the gadget looks. Make sure you buy something you need. If you have bought the right tool, you will save time on preparing your meals, juices, cakes, salads, etc. Take advantage of online reviews before you purchase any products stated above.
Posted by Stephanie Johnson
On July 9, 2020