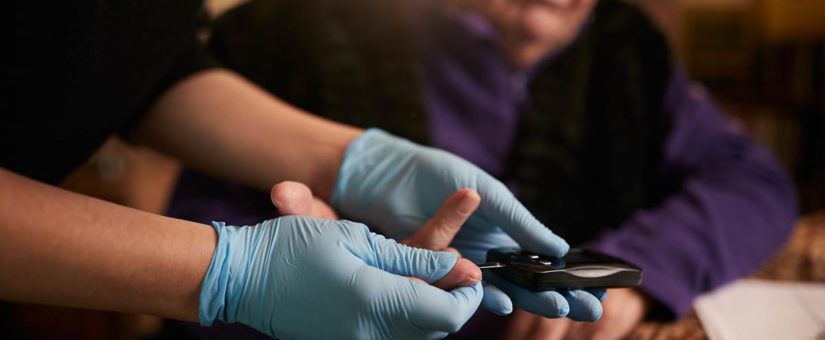 Discover What Medicare Can do For You
For persons 65 and older, we have the Medicare health insurance program in our country. It is a complex program with many different components, on which the federal government and private insurers work together. If you are under 65 and suffer from a disability or permanent kidney failure, it is also possible to qualify for Medicare.
Medicare does not cover all medical costs, but it does take care of the biggest expense. There are several choices in which you can get Medicare coverage, this is broken down into different programs which each cover a different aspect in healthcare. It is also possible to extend health insurance with a supplemental package.
It can be difficult to figure out which Medicare plan is best for you. Therefore, take ample time to make a good decision. When you first become eligible with Medicare, it is wise to look at all the components for the best fitting insurance. This will help you avoid penalties later on.
Original Medicare
Original Medicare consists of Parts A and B. When you have this coverage, it is possible to go to doctors and institutions that accept Medicare, without prior approval from your plan.
Medicare Part A
This part covers inpatient care and is generally non-contributory. This is because most people have already paid for the program through taxes over their working years. There is no cost if you have worked more than 39 quarters in your lifetime and have paid the Medicare taxes. If you have worked fewer than 39 quarters, you will pay more than $458 per month in 2020.
Specific Medicare Part A coverage
Hospitalization;
Care in a skilled nursing facility;
Stay for long-term care in the hospital;
Hospice care;
Free nursing home care;
Home care.
Medicare Part B
This is the part of Medicare that covers the cost of outpatient care. This coverage does require you to pay a monthly premium, depending on your income. Ask in advance if your doctor accepts Medicare to make sure that Medicare Plan B covers the cost.
Specific Medicare Part B coverage
Preventive Care;
Doctor visits;
Ambulance transportation;
Mental health care;
Medically necessary supplies and services.
Medicare Part C (Medicare Advantage)
Medicare Part C is a private insurance product that offers all the coverage from plans A and B combined, with additional services. For example, on top of current services, dental treatments may also be covered.
Health Maintenance Organization (HMO)
An HMO is a network of doctors, hospitals and other health care professions. In order to offer a discounted rate, the members of this network have contracted with the HMO insurance company. The insurance company does require in return that the policyholder stay with the network of members to obtain medical care. Because this contract is in place, it is often more economical than most other forms of health insurance. If you want to see a specialist, you usually need a referral from your primary care physician. No coverage is provided by most health care organizations for out-of-network health care, except in an emergency. They may allow you to go out-of-network for certain services, but you will have to pay a higher price for this. This is also known as the point-of-service (POS) option.
Preferred Provider Organization (PPO)
Like an HMO, a PPO has a network of healthcare providers. However, a PPO does not require you to explicitly go to someone within the network, although it is cheaper). A PPO will be significantly more expensive than an HMO, while offering the same set of benefits. With a PPO, you do not have to choose a primary care physician and no referral is required to receive treatment from a specialist. In this way, you shorten the time needed for medical treatment when you already know what kind of specialist you need. Most, not all, PPOs also reimburse for medications that are prescribed. When you sign up for a PPO that covers prescription drugs, you may not also sign up for Medicare Part D, the drug part of Medicare that covers prescription drugs.
Private Fee-for-Service (PFFS)
Whereas HMOs and PPOs are primarily forms of private health insurance plans, PFFS are designed specifically for Medicare. Under them, you can go to a doctor or health care provider who is eligible to receive Medicare payments and who agrees with the plan's rules and policies. Some PFFSs also have networks. The staff in these networks want to treat every patient enrolled in the plan, even if they haven't seen the patient before. With PFFS insurance, you don't have to choose a primary care doctor or get a referral when you want to see a specialist. If you make an appointment with a health care provider who is not in the PFFS network, it is important that you confirm that they will treat you under the insurance plan and accept the payment terms of the plan. If you seek treatment with them and they do not accept, you will be responsible for paying all costs of the visit and/or treatment.
Special Needs Plans (SNP's)
Like the products above, SNPs include a network of health care providers where you can make an appointment. Typically, the members of the network have the specialty in the condition affecting the patients. Membership should be limited to the following groups: 1) people who live in an institution (such as a nursing home) or who need nursing care at home or 2) people with a chronic or disabling condition (such as diabetes, end-stage renal disease, HIV/AIDS, chronic heart failure or dementia) or 3) people who are eligible for both Medicare and Medicaid. Prescription drugs are covered by Medicare so it is unnecessary to purchase this plan in conjunction with Medicare Part D. In most cases, you will need to see a primary care physician before being referred to a specialist. For some treatment such as annual screening mammograms and pap tests, among others, you will not need a referral.
Medicare Part D (Drugs Coverage)
This part of Medicare is also called prescription drug coverage. It is an optional Medicare program, but if you sign up later than when you are first eligible, you may receive a penalty. These penalties apply as long as you have a drug plan and are added to the cost of your monthly premium.
The cost of Medicare Part-D plans depends on the plan you choose and what drugs you need.
The purpose of this article is to help you make a decision, but is not intended as advice on the purchase or use of insurance or insurance products.
Posted by Dan Roberts
On January 19, 2021